Take In Time: 7:40 AM
Dismissal Time: 3:00 PM

Main Telephone Line: 251-221-1166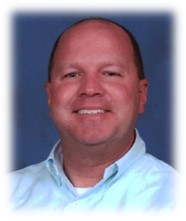 Dr. Paul Agnew


Phone: 251-221-1166

Top: Girls
SHIRTS
NO LOGOS
White or red golf shirt (long or short sleeves; button with collar)
White oxford (long or short sleeves),
White shirt with Peter Pan collar
MUST BE WORN TUCKED IN COMPLETELY

Bottom: Girls
SKIRTS, JUMPERS, SKORTS, SHORTS, PANTS
Nan Gray Davis plaid
khaki knife-pleated skirt Nan Gray Davis plaid
khaki v-neck to waist,
knife-pleated bottom jumper that meets length and fit requirements LENGTH - NO MORE THAN 2" ABOVE THE KNEE
PANTS/SHORTS
Khaki twill pants or shorts-uniform style,
Pleated or plain front Designed to wear at natural waist with belt loops
Top: Boys
SHIRTS
NO LOGOS
White or red golf shirt (long or short sleeves; button with collar)
White oxford (long or short sleeves)
MUST BE WORN TUCKED IN COMPLETELY
Bottom: Boys
PANTS/SHORTS
Khaki twill pants or shorts-uniform style,
Pleated or plain front Designed to wear at natural waist with belt loops
LENGTH OF SHORTS - NO MORE THAN 2" ABOVE THE KNEE
Belt
Plain black, or brown belt
Must be standard length and not hang down
Must be worn, as shirt is tucked inside pants, shorts, or skirt
Socks: Girls

Solid black or white socks
Solid white tights, socks worn with tights must be same color
Socks: Boys
Solid black or white socks
Shoes
Any Athletic Shoes
lace up,
non-marking soles
Kindergarten and first grade may have velcro
---
Outerwear: Male/Female
Solid red or navy sweaters, jackets, sweatshirts, or fleeces (no logos or designs other than NGD school logo) School logo sweatshirts may be purchased at school. NO HOODIES! Only navy or red outer garments may be worn.
*Occasionally, during

FREEZE WARNINGS

, MCPSS will allow students to wear out of uniform coats.
---
Additional Notes
1. Stud earrings and watches only—NO other jewelry
2. Only colorless lip balm or chap stick (non-medicated) (No other make-up allowed!)
3. Natural nails only
4. Rolling book bags are not allowed due to safety and space concerns
5. No tattoos
6. Spirit shirts may be worn every day (even past years spirit shirts).
7. Hair must be clean, neat, and out of eyes. No unnatural, distracting hair colors or hair pieces, bows, designs or haircuts are permitted; this includes Mohawks, faux Mohawks, etc.
8. The principal has the prerogative to alter the policy for special occasions.
9. Occasionally notification will be sent home that students may wear out of uniform shirts: Please make sure your child wears school appropriate shirts! No sleeveless, profanity, or profane images may be worn to school!